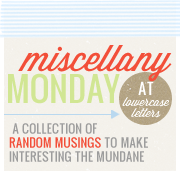 1...Summer Go Away!
Don't get me wrong. I do love summer....at the beginning. But I am ready for golden leaves, crisp, cool mornings, wearing jeans and a comfy sweater, drinking hot tea while sitting on the porch enjoying a brisk evening, cuddling up with a good book wrapped in a soft blanket and possibly breaking out the firewood to put in the wood burning stove. Oh Autumn! How I adore you!
2...Home Improvements
I just cannot help it. I want to improve our rental house so much, but know that I cannot do it all since it is not our house. HGTV gave me the perfect term for how I feel about our house and all the wood that is inside of it. It's "heavy". Yes, yes it is! Too much wood in a house makes the house feel so heavy. We have tons of kitchen cabinets, thick trim throughout the house, huge wooden closets in each of the three bedrooms, a wooden beam on the ceiling of the living room....and it is all probably my least favorite color of wood. I can't do anything about it. To me....that just really stinks. So instead, I have to focus on doing what I can and praying really really hard that one of the houses we wouldn't mind owning will come open. Then, I'll be able to do what I want to....as long as my husband grants me permission.
3...Christian Music Fills My Heart with Joy
I sometimes go through different music stages where I listen to a lot of the Top 40, tons of Country or have the radio station, my I-pod, my blog music, anything musically inclined tuned into Christian music. That is how I have been for the last few weeks and I LOVE it. The message through the words gives me hope, joy, love and happiness. It makes me smile even when I feel like I am getting nothing accomplished. There are too many wonderful contemporary Christian songs to not keep tuned in. Try it!