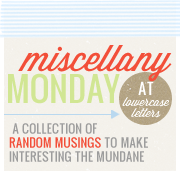 1....Volleyball Eats Weekends
Volleyball is in full swing for the Women's Barclay Bears. My husband, being the coach, spends a lot of time at games, practices, watching game film and taking stats. It's quite time consuming, but I also think it's rewarding for him. I went along this weekend to their games. We left early Friday morning and got back around 3 a.m. on Sunday morning. Ick! Next weekend we go to Kansas City and the next is Nebraska. The weekends are gone for this coach's wife. However, it is a lot of fun to go and be there for my husband and the girls.
2....I forgot that I love to read
This weekend did present a lot of travel time to pull out a good book and get to reading again. I began reading "Eat, Pray, Love". I love it! I think it's just the book I needed right now. The author is humorous and the story is wonderful.
Put it on your reading list. It's a good one!
3....My homework..."Can't Touch This!"
I have been wanting to get a jump start on all of my assignments for my classes this fall. Let's just say I blew it out of the water. I think that's an expression. Or, if it was a game between my homework and I.
I. Won. Big. Time.
I am way ahead on my studies, which is great, because we have a lot of house projects to work on!
4....Paint Looks So Good, well at least the Primer.
My husband and I began to paint the ceiling and put primer on the walls of our living room yesterday afternoon. It looks so good! Today, we are going to be putting color up! Whoo hoo! Chocolate brown and taupe. Yummy! Like a Milky Way or something. :)
Before and After pictures will be posted soon. It looks so different from dingy gross wallpaper to sheetrock, texture, and paint! Love it!