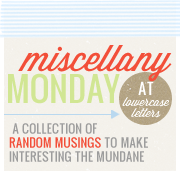 1.... Pretty Blog Writing
I figured out this week how to put pretty fonts on my blog....at least for the title, date, and headers on the side. :)
2....My parents are awesome.
They came to visit and help with many projects around the house this weekend while my husband was away coaching volleyball. I love having my parents here. They are hard working, loving and they truly care about Justin and I. I love them!
3....Update in the Kitchen
After this weekend.....
The kitchen....is now green!
BEFORE
The Color Of Choice
AFTER
There are more plans for this kitchen. A different kind of backsplash (which is why it isn't green), painting the opposite wall of all of this a neutral color to accent it, painting the yellow appliances and making something to hide the laundry area. :) BIG plans!
4....A Window Seat
My dad built me a window seat. I pretty much love it. It still has some more work to be done. I have to put another coat of white on it and upholster the plywood to make a cushioned seat. But I am so excited about getting it all done so that there is somewhere comfortable in the house beside the wood burning stove for this winter. A good book, hot tea and a blanket. That's the plan!
I apologize for the horrible picture. The lighting in the house + the lighting from the window + a point and shoot camera = not the best results.




5....Exercising is tiring.
Well....yeah! It's physical exercise, I guess it would be tiring. My friend Stephanie and I have started working out on a M-F basis. Cardio and yoga/pilates. We are on week 2 and I think we are both feeling the burn. It is a lot of fun to have someone to work out with. We get to talk a lot and just enjoy each other's company. Girl time is so important. So I am pretty pumped that we are working out and getting back into shape.