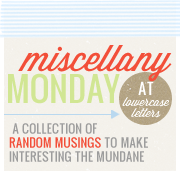 1....Change is Upon the Kitchen Appliances
My husband and I have been wanting to use appliance spray paint to paint all the "Harvest Gold" appliances in our rental house. Everything is just so dated in this house. It really needs some tender loving care. So last night, my husband sanded and spray painted the dishwasher white. Whoo hoo! By tomorrow, we should have white appliances instead of ugly puke yellow harvest gold.
2....The Barclay College Auction is long, but fun
Every year the Barclay College puts on an auction to raise money for the college. This was my first year to be a part of the auction. People donate items and they auction them all day long. The bidding wars can get crazy over little items. A tootsie roll went for $80! A tootsie roll! But, what the item is actually worth isn't what this auction is about. People want to support the college and help the college grow. All of the proceeds go to the college. How awesome is that? A Christian college, a college where the focus is the student's relationship with Christ. Now, that. is. awesome. We bought a few things as well and loved knowing that we supported the college that not only supports this community we live in, but provides a steady income for our family. My husband loves his job. I'm very thankful for the college.
3....Slowly but Surely
Slowly, but surely our house will become more beautiful with time. We have so many projects. But I know that when we finally get them all done, our house will really be a cute little home for us. Our kitchen is coming together too. Just the green paint really changed the room. Now we are painting the appliances, changing out all the outlets and switches to new white ones, making an awesome new backsplash, making curtains to cover up the "laundry area", and still working on finding decor that we both love to make our kitchen really ours. I love change.
4....Sponsoring
For the next two months, Minnie and Me (my etsy business), is sponsoring Noodles and Milk. One of my favorite blogs. Be on the lookout, there could be a giveaway at the end of October (hint, hint) from Minnie and Me.